People
Principal Investigators and Personnel
Affiliated Researchers
Students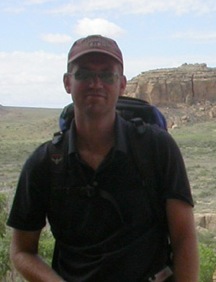 Leon Claessens, PhD
Principal Investigator
Department of Biology, College of the Holy Cross
Email:
lclaesse [at] holycross.edu
Professor Claessens is the lead investigator on the Aves 3D project, and coordinates the scanning and research activities at his laboratory, as well as on-site scanning at various different museum locations.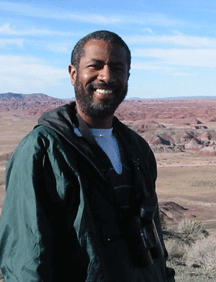 Scott Edwards, PhD
Co-Principal Investigator
Museum of Comparative Zoology, Harvard University
Email:
sedwards [at] fas.harvard.edu
Professor Edwards is the co-principal investigator on the Aves 3D project, and curator of the ornithological collection at the Museum of Comparative Zoology at Harvard University, one of the primary sources for the skeletal material scanned for the Aves 3D database.
Tim Mentzer
Website and Database Design
Information Technology Services, College of the Holy Cross
Email:
tmentzer [at] holycross.edu
Mr. Tim Mentzer is responsible for the design and technical maintenance of the Aves 3D database, which he constructed using open source software such as MySQL and Ruby on Rails.
Affiliated Researchers and Collaborators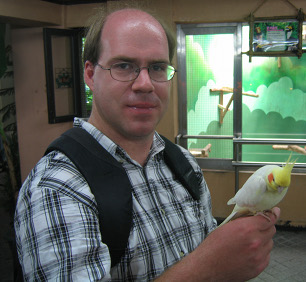 Corwin Sullivan, PhD
Senior Collaborator
Institute of Vertebrate Paleontology and Paleoanthropology, Beijing, China
Dr. Sullivan is a collaborator on the Aves 3D project, and is involved in a study on the shape and function of the avian hypotarsus.
Current Research Students:
Andrew Biedlingmaier
Maggie Johnson
Jennifer Leavitt
Ariana Masi
Former Research Students:
Monica Isabella '06
Lauren D'Angelo '06
Ivan Vrcek '07
Scott Neabore '07
Kevin Grassi '07
Sam Moss '08
Greg Leslie '09
Mark Eckardt '09
Michael Krzyzak '09
Michael Marcucci '09
Emalee Blumhagen '10
Megan Cooper '10
Michael Dmytriw '10
Rachael Martinez '10
Stephanie John '11
Monique Gallant '11
Zach Lavender '11
Former Personnel and Volunteers:
Abby Drake, PhD
Laboratory Technician, February 2009 - May 2011
Heather Ehlers, B.A.
Lab Volunteer, January 2009 - September 2010
Derek Murphy
Website Design and Updates